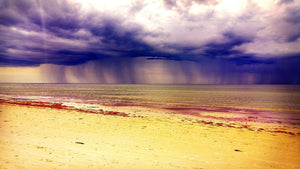 Customer Reviews
Clean and refreshing
A floral lover's delight! I loved BBW Freesia and Plumeria scents from the 90's. You don't smell feminine floral perfumes like that nowadays. This one is so clean and fresh I adore it. It reminds me of blooming flowers after a soft rain. Uber feminine and girly. I just love it!
07/19/2021
Sonja

Germany
Lovely straight floral
I bought a sample of Cloudburst and loved it in the vial, floral and fresh, but sadly my skin chemistry turned this into a very mature floral which isn't my thing.